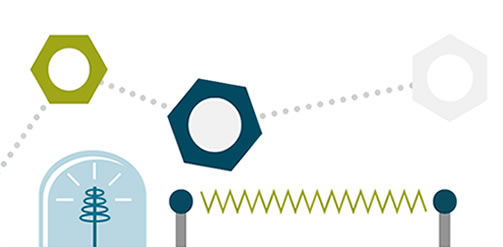 Recently we have come into possession of two toolkits designed to help shape messages about the smart grid for consumers.  One was created by the Smart Grid Consumer Collaborative (SGCC), and the other by the Chicago Sustainability Leaders Network (CSLN) housed at the Institute of Cultural Affairs (ICA). (ISEIF supports both these groups and supported the CSLN project.)
The SGCC kit, Effective Communication with Consumers on the Smart Grid Value Proposition, is meant mostly for a utility audience. It offers the results of surveys and field testing to show which messages are most resonant with real world consumers. In a nutshell, SGCC found that consumers relate to messages about environmental benefits, economic benefits and grid reliability, and offers detailed suggestions about word choice. Customers like "saving money," for example. They're not too excited about being "empowered." If you're trying to craft a general message that will be understandable and engaging for the bill-payer in an average household, this toolkit is for you. SGCC's member base is predominantly utilities, and its resources help utilities to understand their customers better.
But do different neighborhoods or cultural groups need even more tailored messaging? The CSLN explored that question. Participating organizations from Chinatown, Bronzeville and Chicago Lawn, three Chicago neighborhoods that are predominantly Chinese, African-American and Latino, sat down to think about how people see energy use now, and how they might learn to see it differently.
The groups that developed the toolkit are not just in, but of, the community they serve, and they thought very specifically about how people see themselves in these neighborhoods  – what they see as the real traits of their "us" – who we are now, and who we would like to be.
The Chinese American Service League (CASL) developed a set of messages about frugality, seeing that as a clearly recognized community value of Chinatown. Messages connecting energy savings to saving for rainy days were crafted, including in the form of Fai Chun – paper flags displayed for the Chinese new year, and thought to bring good fortune. The energy smart Fai Chun included the image of a smart meter and messages about frugality and luck. The messages and elements have been incorporated into the financial counseling services provided by CASL and will continue to be used.
In Bronzeville, the Centers for New Horizons built a set of outreach materials using Afrocentric design elements, and emphasizing the African-American family of the future – energy efficient, healthy, and proud. Engineers from the National Society of Black Engineers were included in the information booklet.
The methodology and the results of this project were captured in Preparing for Rainy Days: Culturally-Inspired Smart Grid Education in 3 Communities.
Why pick one over the other? In some cases the community samples have different priorities from the average sample used in the SGCC survey. Most customers in all communities relate most strongly to messages about saving money. That was true everywhere. But in Bronzeville, messages about preparing for a new type of job resonated very strongly – second only to the cost saving messages. In Chinatown the second most resonant message was about reliability and the third was about protecting the environment (this tracks precisely with the three types of messages emphasized by SGCC).
It matters who is delivering the message. A fresh-faced college kid from across town might not be a good messenger to come into a community talking about lucky Fai Chun. Cultural appropriation is often not well-received. But someone from the community would be accepted as a deliverer of that culturally tailored message. And someone from Bronzeville could talk more frankly about negative images of the African American family that are common in popular culture, but someone from outside the community had best not lead with negative stereotypes, even if she only means to point out that they are a problem.
We hope both of these toolkits get much more use in the future. If you use one please share your experience with ISEIF.