Smart Grid Consumer Collaborative (SGCC) provides some of the most comprehensive and up-to-date research on the consumer's journey in engaging the features, technologies, and programs enabled by the smart grid. We asked Patty Durand, President and CEO of SGCC, three little questions about how customers are engaging with smart grid technology and trends that are shaping the customer experience.
Your study on Consumer Driven Technologies states that consumer interest and familiarity of solar and EVs is not affected by the policy environment of their geographic location but more by type of energy consumer they are. Can you talk about why you think this is and why adoption rates are still lower in areas with less favorable policies on solar and EVs?
This research confirmed the hypothesis that "who you are" matters more than where you live. Although demographics makes some difference, consumers have values and interests around energy that cross demographic boundaries, including an interest in sustainability, cool new technology or saving money. These are the values that drive consumer interest in solar and EVs, not a state's policy environment.
Third-party marketing also plays a role in adoption rates. Even if you are not in an "advanced state" in terms of smart grid technology, solar and EV interest can still be increased if the message is right. Consumers are also more likely to adopt if they see that their neighbor has adopted, creating pockets of high adoption even in less policy-friendly states.
And finally, financial incentives are still what's really moving consumers from interested to purchasers/adopters. Negative incentives in some states, like additional taxes for registering an EV, are also affecting adoption.
The customer experience has changed rapidly as new business models have emerged. How have businesses like Uber, Airbnb, Amazon and Netflix, all companies that didn't exist two decades ago and are now a big part of many people's lives in a highly customized way, affected consumer expectations around energy?
We recently completed our Customer Experience & Expectations research in January specifically to dive into how consumers' expectations are changing in today's high-tech world.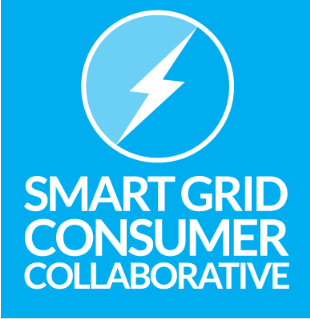 Consumer expectations during complex interactions have changed to include web chat as modes they are satisfied with, along with phone calls. Over half of consumers believe that no organization excels at providing them with personalized offers and suggestions, which provides utilities and third parties with an opportunity to better engage consumers around energy.
Analogous to retailers such as Amazon, who use purchase history to tailor offers that the customer will value, utilities and their partners have access to customers' energy consumption history. This, coupled with other Customer Information System data, can be mined to develop tailored offers that customers value and find useful.
In terms of personalized offers, consumers view banks as providing them with the best offers, and a large number of consumers perceive utilities as lacking in this area represent an unparalleled opportunity for stakeholders who can take advantage of the information available to them and develop personalized offerings.
We've seen a growing number of products on the residential market catering to the smart and connected home.  On a much larger scale, smart technologies have an important role to play in the context of smart and connected cities. The smart city has been a topic in the industry for a few years now but consumers are still unclear on what makes a city "smart". Can you talk about some of the ways you see consumers getting engaged around smart cities and how stakeholders can best deliver the promise of a smart city?
Smart city projects are changing how citizens interact with their cities. Residents can get real-time feedback on city services and infrastructure, and cities can advance digital technology and intelligent design for lower cost through shared data while using fewer resources.
Citizens can get engaged around smart cities through examples of smart city projects, such as Chattanooga, Tennessee's "self-healing" smart grid to New York's LinkNYC program, which is transforming 7,500 former payphones into communication hubs offering free gigabit-speed Wi-Fi for internet access, phone charging and national calls, to Boston's solar-powered benches enable citizens to charge their cell phones in public. They also provide local environmental data that is used to improve Boston's livability.
Smart Grid Consumer Collaborative is a nonprofit organization that works to learn the wants and needs of energy consumers in the United States, encourage the collaborative sharing of best practices in consumer engagement among industry stakeholders, and educate the public about the benefits of the smart grid. Patty Durand joined SGCC in January of 2011 as its first President & CEO.